HI MY NAME IS MUAMMER KANDAG.
I am a second-hand car dealer from Rosenheim. About 20 years ago I made a hobby to my profession. How did it all begin?
Cars have been fascinating me since my early childhood. I played with toy cars in the sandpit and dreamt to drive my own real car one day. This laid the foundation for my interest in automobiles today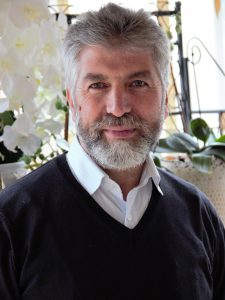 I took the chance and opened my own business. Back in the days there was only a small number of automotive dealers around Rosenheim. Business was hard. Cars had to be brought to specific spots to attract a reasonable number of potential buyers. I spent many weekends at public events in Munich trying to sell my cars. These events helped socialize with other dealers and customers. Among the enthusiasts I was able to build a network of regular patrons. I have always had a personal interest in satisfying my customers. Honesty, fairness and close cooperation are values I hold in high esteem.
Today you can find me in my dealership at Rudolf-Diesel-Straße 1. I focus on the export of accident-involved and second-hand cars.
With over 20 years of experience I can guarantee customer satisfaction. With honesty, vigour and know-how I am happy to meet your requirements and requests.
Thank you for visiting my website. I hope you find an offer that fits your needs.
We have about 20 years experience in selling cars

We export in 10 different countries

Simple and fast purchase procedure
Happiness does not come from doing easy work but from the afterglow of satisfaction that comes after the achievement of a difficult task that demanded our best.

Theodore Isaac Rubin

Happiness does not come from doing easy work but from the afterglow of satisfaction that comes after the achievement of a difficult task that demanded our best.

Theodore Isaac Rubin